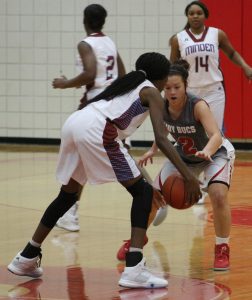 The biggest game of a busy Thursday on the hardcourt was in Haughton at the Jack Clayton Invitational, where Minden and Lakeside met in a rematch of Tuesday's thrilling game won by Minden, 66-62.
It would be Minden coming out on top once again, this time in convincing fashion, 52-36.
Thomas Brown led the Crimson Tide with 11 points, followed by Davian Moore with five points.
In the first matchup, offense ruled the night, but on Thursday it was all about defense.
"It was not a very high-scoring game," Minden