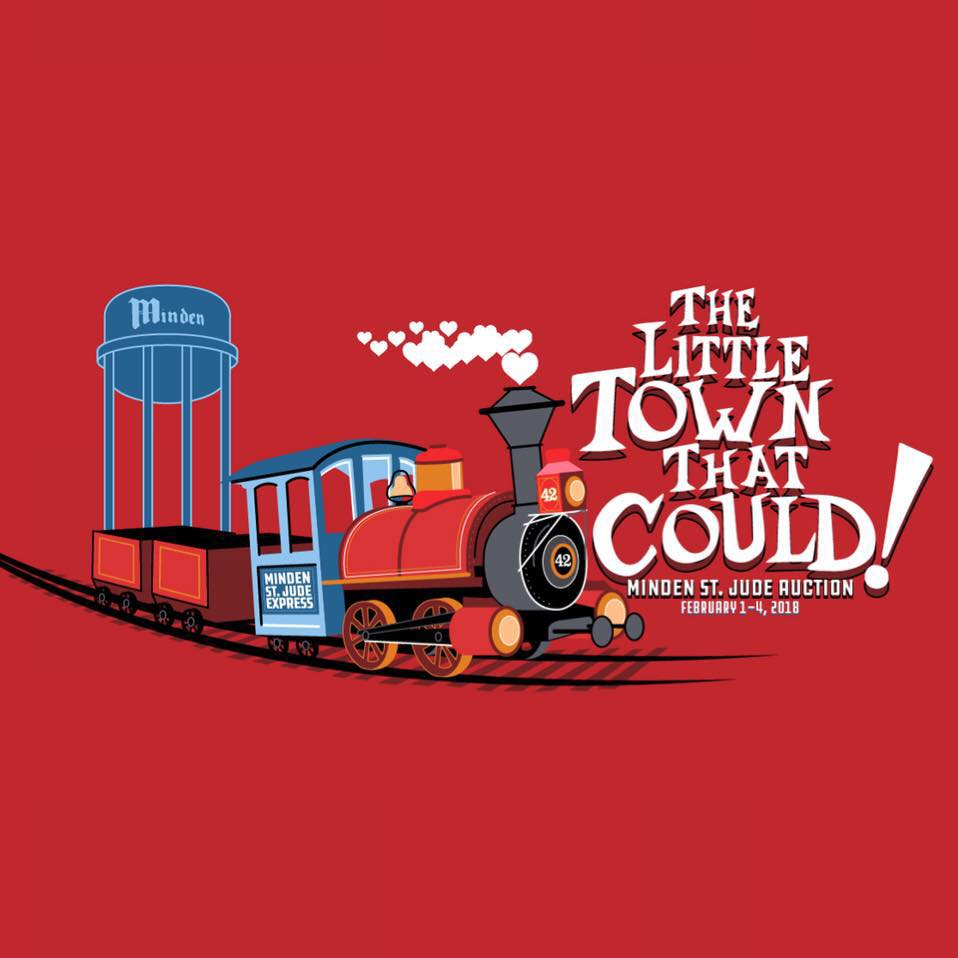 After raising more than $1.3 million for St. Jude's Children's Research Hospital in February, the Minden St. Jude Auction has chosen the theme for next year's event.
The auction, a longstanding Minden tradition, announced on its Facebook page Wednesday that the new theme is "The Little Town That Could!" Based on the beloved children's book "The Little Engine that Could," the announcement's design features a locomotive called the Minden St. Jude Express.
The 42nd annual Minden St. Jude Auction will be held over Super Bowl weekend on February 1-4 2018.
According to the auction website, the city of Minden and surrounding communities