The first of its kind for the Webster Parish Sheriff's Office, the Deputies Appreciation Banquet was a boost to morale, Sheriff Gary Sexton said. They...
The Summit Street home of Jennie Frickie and Gerald White is decked out for Halloween, which is just over a week away. Although Halloween...
Property on Homer Road has recently been cleared, however what is happening to the property remains unclear. Demolition permits for property at 116 Homer Road...
Minden Police Department Justin Perryman, 25, of the 1200 block of Middle Road, was arrested for red light, no proof of insurance, no proof of...
The Glenbrook Apaches are in tough spot. The Mississippi Association of Independent Schools (MAIS) has reached the final week of it's regular season slate, and...
There are three weeks of play remaining in the LHSAA, while the MAIS enters the final week of it's regular season. Last week, three...
The Minden Crimson Tide have seized control of the district race in 1-4A with last week's 42-28 victory over the Benton Tigers, but there...
SPRINGHILL - The North Webster Knights, defending champions of district 1-3A, enter Friday's game with the Loyola Flyers as the underdog. It's an unfamiliar...
Sign Up for the Daily Report
OPINION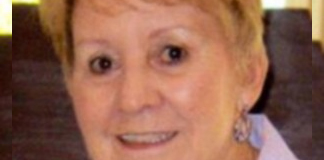 Reading is a passion of mine. One that I can indulge myself in for hours, if nothing comes along to interfere. However, the daily...
We've heard it called "the craziest thing in the world." That's not a compliment, that's a straight-up, honest opinion on Obamacare freely uttered by...