Two people were charged with stealing roughly $200,000 in credit and gas cards from an oilfield service company, and two others were arrested for...
A group started this week is already 170 members strong and members are concerned about The City of Minden's utilities and the abnormally high...
SPRINGHILL – Police arrested a man on drug charges after they discovered suspected illegal narcotics inside a vehicle reportedly parked in a suspicious place. Jawvedeze...
Success was the common theme for last night's 15 Under 40 awards banquet. In addition to being the topic for speaker Becky Wilson, event...
The Glenbrook Apaches are in tough spot. The Mississippi Association of Independent Schools (MAIS) has reached the final week of it's regular season slate, and...
There are three weeks of play remaining in the LHSAA, while the MAIS enters the final week of it's regular season. Last week, three...
The Minden Crimson Tide have seized control of the district race in 1-4A with last week's 42-28 victory over the Benton Tigers, but there...
SPRINGHILL - The North Webster Knights, defending champions of district 1-3A, enter Friday's game with the Loyola Flyers as the underdog. It's an unfamiliar...
Sign Up for the Daily Report
OPINION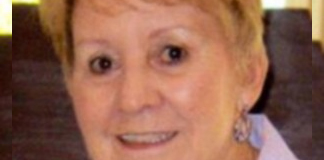 Reading is a passion of mine. One that I can indulge myself in for hours, if nothing comes along to interfere. However, the daily...
We've heard it called "the craziest thing in the world." That's not a compliment, that's a straight-up, honest opinion on Obamacare freely uttered by...