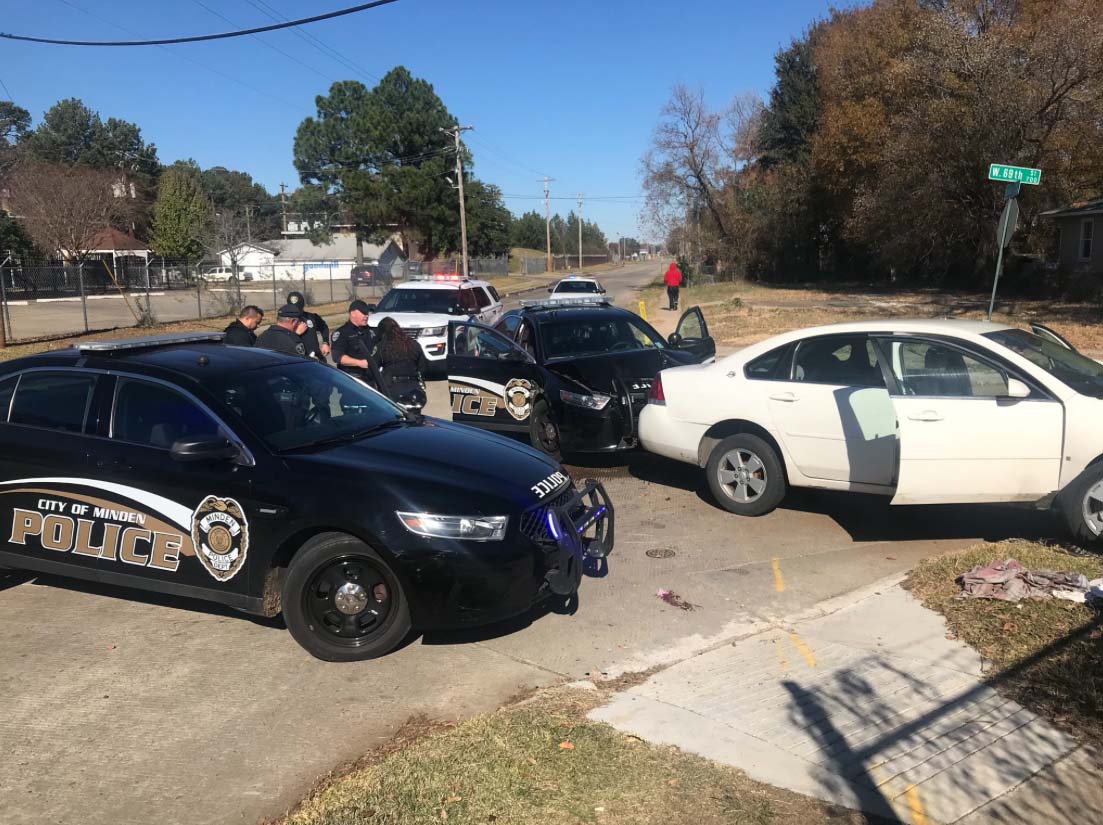 Authorities arrested two women and searched for a man after a high-speed chase along Interstate 20 Saturday morning.
The nearly hour-long chase has ended at West 69th Street and Union Avenue in Shreveport when the vehicle lost control and crashed into a power line pole causing a Minden police unit to slam into the back of the vehicle.
During the chase, the third suspect jumped out of the car somewhere in Shreveport's Highland neighborhood, according to an officer with Shreveport police.
While searching through the vehicle, Minden police found a gun inside.
It all started when the unidentified suspects reportedly stole merchandise at