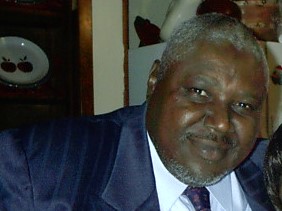 Almer Allen was born on August 8, 1949 to the late I. J. Allen and Mattie Dawson Allen. He departed this earthly life on January 2, 2018.
He attended Mayfield High School in Homer, Louisiana. Almer accepted Christ at an early age and unite with the Mt. Zion Baptist Church in Homer, Louisiana.
He married Dorothy Mitchell and to this union, two children were born.
He leaves to cherish his precious memories, his daughter, Yolanda Allen; son, Patrick Allen; son, Timothy Grim; four sisters, Ida Mae Bernett, Annie Washington, Lue Vata Moore, and Ida Faye Edwards; four brothers, Jessie Allen (Mary),