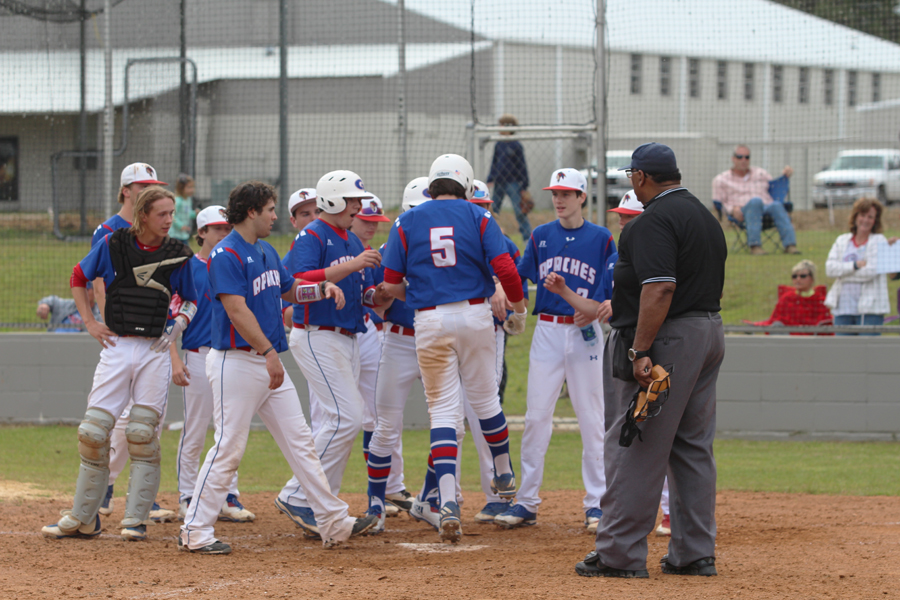 BASTROP – Call it seventh heaven for head coach Greg Clark and his young Glenbrook team.
The Apaches, who won the opening game of a three-game series with Prairie View Academy 3-2 on Tuesday, lost the first game of a road doubleheader 11-3 Friday night to set-up a decisive game three.
In the rubber match, Glenbrook (6-7, 2-1) trailed 7-9 entering the seventh inning. Down to their final out, it appeared the Apaches were going to let the series slip through their fingers, but a six-run frame sent Glenbrook into a blissful celebration.
The hour and 40 minute drive