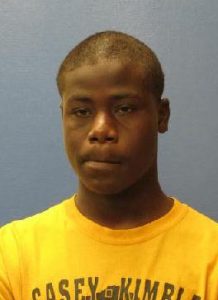 Two people and a juvenile were arrested after reportedly beating a man during an armed robbery.
Minden Police say a total of four were involved in the commission of the crime, two adults and two juveniles, but one juvenile was not arrested. Capt. Julie Harmon says the incident occurred in the 200 block N. Middle Landing Road, on Sunday, June 5.
"When our officers arrived, they saw an older man with EMS and he was bleeding," she said.
"They saw a male identified as Walter Morgan whose shirt was covered in blood