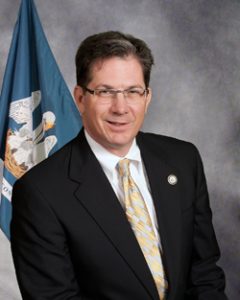 BATON ROUGE — Caterpillars are poisonous. A caterpillar transforms into the butterfly that would be named Louisiana's official butterfly. So, Rep. Greg Miller said he didn't want to be on record supporting the butterfly bill. He wanted to reverse his previous vote supporting the proposal.
"I don't like caterpillars," said Miller, R-Norco. "And I found out it's poisonous to be eaten."
"Do you eat a lot of caterpillars?" asked Rep. Cameron Henry, R-Metairie.
Miller replied: "I didn't say I ate them."
The exchange on the House floor last week was one of the