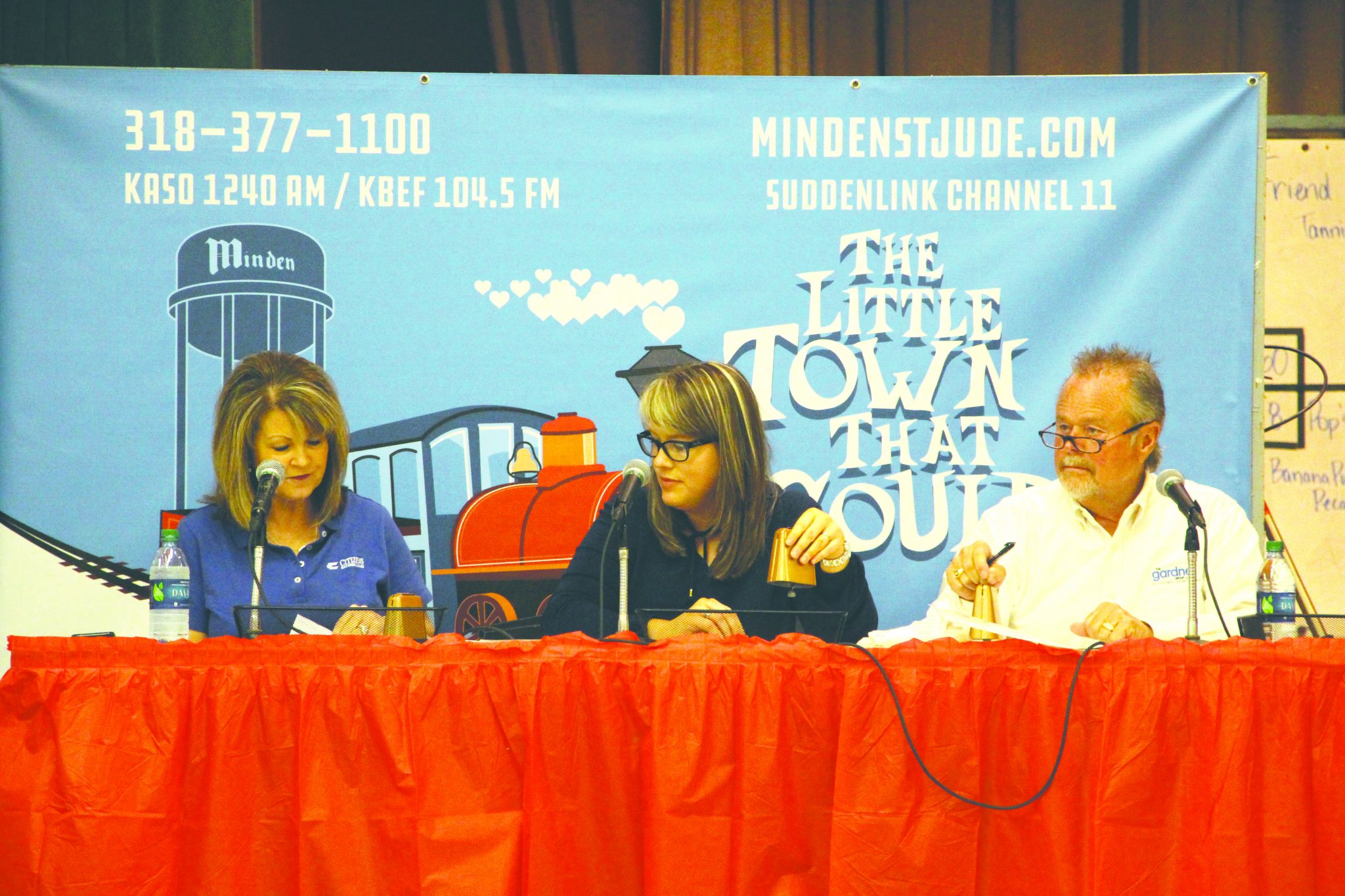 Minden St. Jude Auction sees successful first day
The 42nd annual Minden St. Jude Auction saw a productive start in its first day of action yesterday. Minden's most famous event ran from 9 a.m. to 10 p.m. and engaged with hundreds of community members to raise money for the children's research hospital.
This year's theme is "The Little Town that Could," a theme adopted from the popular children's book depicting a self-motivated steam engine. The Auction may not be a train, but it certainly rolled along as the festivities got underway.
Local emcees took two-hour shifts to facilitate the auction of dozens