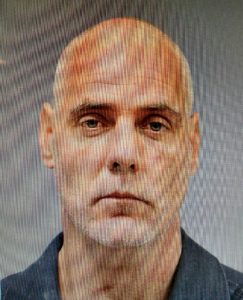 DOYLINE — A fight between a couple reportedly over some beer landed the two in handcuffs following a physical altercation.
Webster Parish Sheriff's authorities say Walter Raymond Stiles, 44, of the 100 block of Hickory Hollow in Doyline, and Theresa Fisher, 41, of the same address, were taken into custody for the offense of domestic abuse battery, with Stiles under arrest for domestic abuse battery with strangulation.
According to reports, Deputy John Lewis Jr. responded to the Doyline address Thursday, May 12, in reference to a dispute.
When he arrived, he made contact