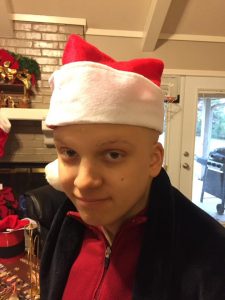 Lifeshare Blood Centers will be hosting a blood drive Tuesday in honor of one of Minden's own.
The blood drive will be from 1 until 6 p.m. at the Minden Civic Center in honor of Coleson Shaw.
Shaw, who battled Diamond Blackfan Anemia as a small child, is now battling cancer. He is under chemotherapy treatment for rhabdomyosarcoma, a tumor that appears in soft tissue, such as muscle, or in the connective tissue, such as cartilage or a tendon, according to the National Cancer Institute.
The mass was discovered in his hip