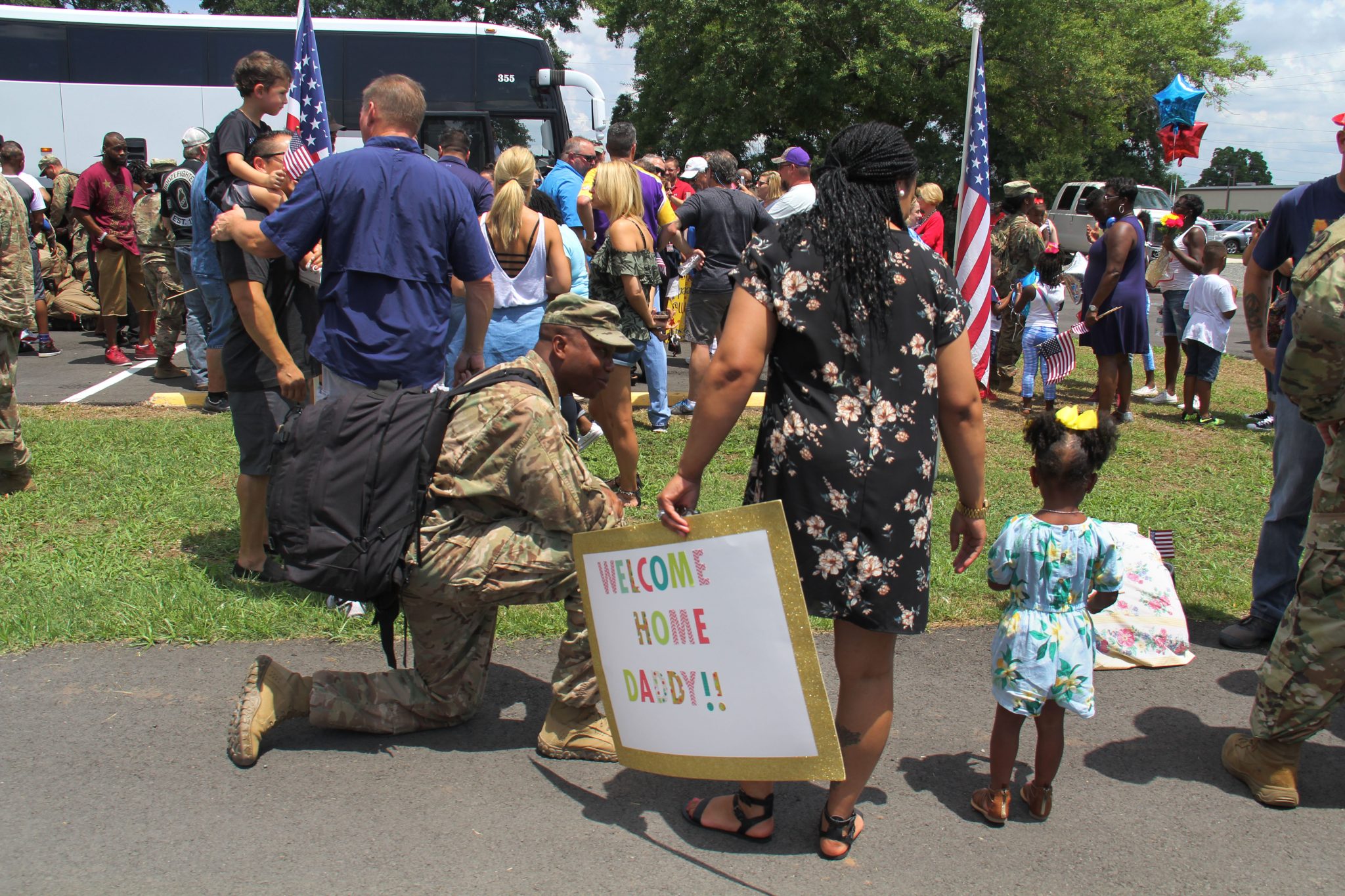 Stacey Tinsley
Bossier Press-Tribune
REGIONAL — A group of local National Guardsmen returned home this weekend to find family and friends waiting on them after nearly a year away.
Approximately 70 Soldiers of the 165th Combat Sustainment and Support Battalion, based at the 165th armory in Bossier City, were welcomed back with a special reception at their armory Saturday, July 14.
The battalion was deployed for nine months in Afghanistan to assist with logistical operations in support of Operation Freedom's Sentinel and managed sustainment operations in support of coalition forces.
A mother of a returning soldier stated, "My son has been gone for nine