District 9 State Rep. Henry Burns, R- Haughton, will face Bossier City attorney and fellow Republican Ryan Gatti for the district 36 senate seat on the Nov. 21 ballot.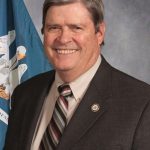 Burns, Gatti and Democrat Todd Hollenshead faced off to gain the seat long held by term-limited Robert Adley.
Overall, Burns led with 10,202 votes or 40.30 percent for the senate seat – which includes Webster, Bossier, Claiborne and Bienville parishes – to Gatti's 8,649 votes or 34.16 percent and Hollenshead's 6,465 votes or 25.54 percent.