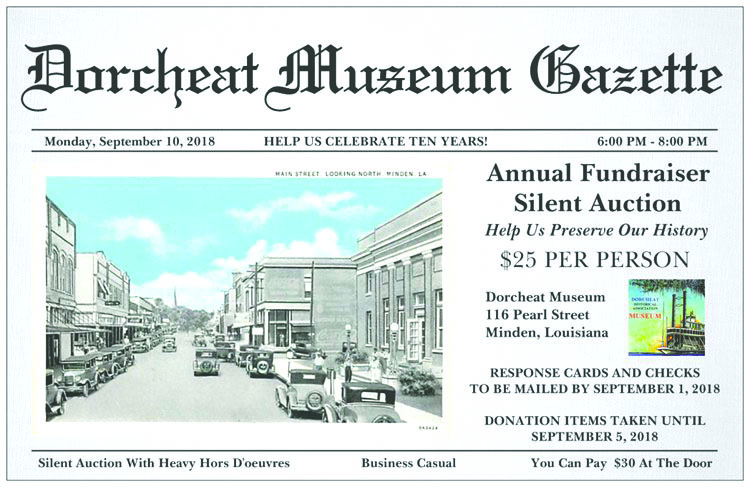 The annual fund raiser gala for the Dorcheat Historical Association Museum is fast approaching its Sept. 10, 2018 date.
The evening consists of a silent auction with heavy hors d'oeuvres. Cost is $25 prepay and $30 at the door the day of event.
"It is a great way to highlight your business by helping the museum with a silent auction item," said museum director Schelley Francis.
"These items can consist of gift baskets, gift certificates, art work, handmade items, services such as lawn work, haircuts, facials, tire rotations, cakes, cookies, you name it we have had it at the our