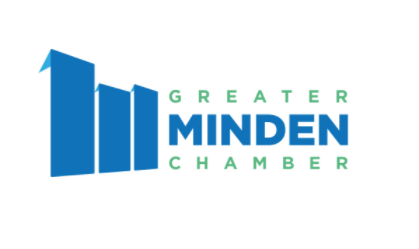 Rebrand brings new logo, mission statement, website
For the third time in 75 years, the area's premier business organization has a new name.
On Friday, the Minden-South Webster Chamber of Commerce changed its name to the Greater Minden Chamber as part of a renaming and re-branding effort.
The change gives the chamber a more familiar identity and expanded region, said chamber president Stephanie Barnette. "The new name breaks the geographic boundaries of Minden and South Webster Parish," she said.
"Many of our members are outside of Webster Parish and this shows that we serving the region." Along with a new name, the Chamber is