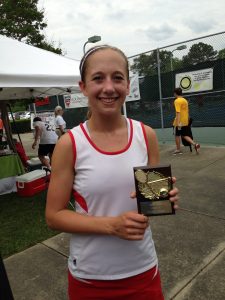 JACKSON, Miss. – The Glenbrook Apache Netters concluded their season last week with the Class AA semifinals and finals at the Ridgeland Tennis Center in Jackson, Mississippi.
Amelia Christy, Catherine WIllis, Johnny Law Flournoy and John Curtis Brown qualified for the competition.
Players, representing ten schools, comprised the entrants.
The highlight of the day for Glenbrook came when sophomore Amelia Christy brought home the AA State Championship in No. 1 girls singles.
"Amelia