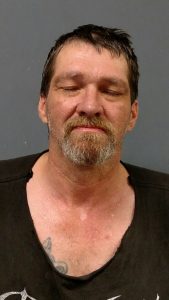 A Bastrop man is facing his third DWI charge following a crash on Interstate 20.
Kevin Byrd, 43, of the 8400 block of Old Monroe Road, was arrested on charges on charges third offense DWI, careless operation, no proof of insurance, no proof of driver's license and expired inspection sticker.
Deputies were dispatched to the 42-mile marker Thursday just before 7 p.m. after receiving a report of a car crashing into the cable barrier in the median.
When deputy John Lewis arrived at the scene, he saw Byrd getting back into