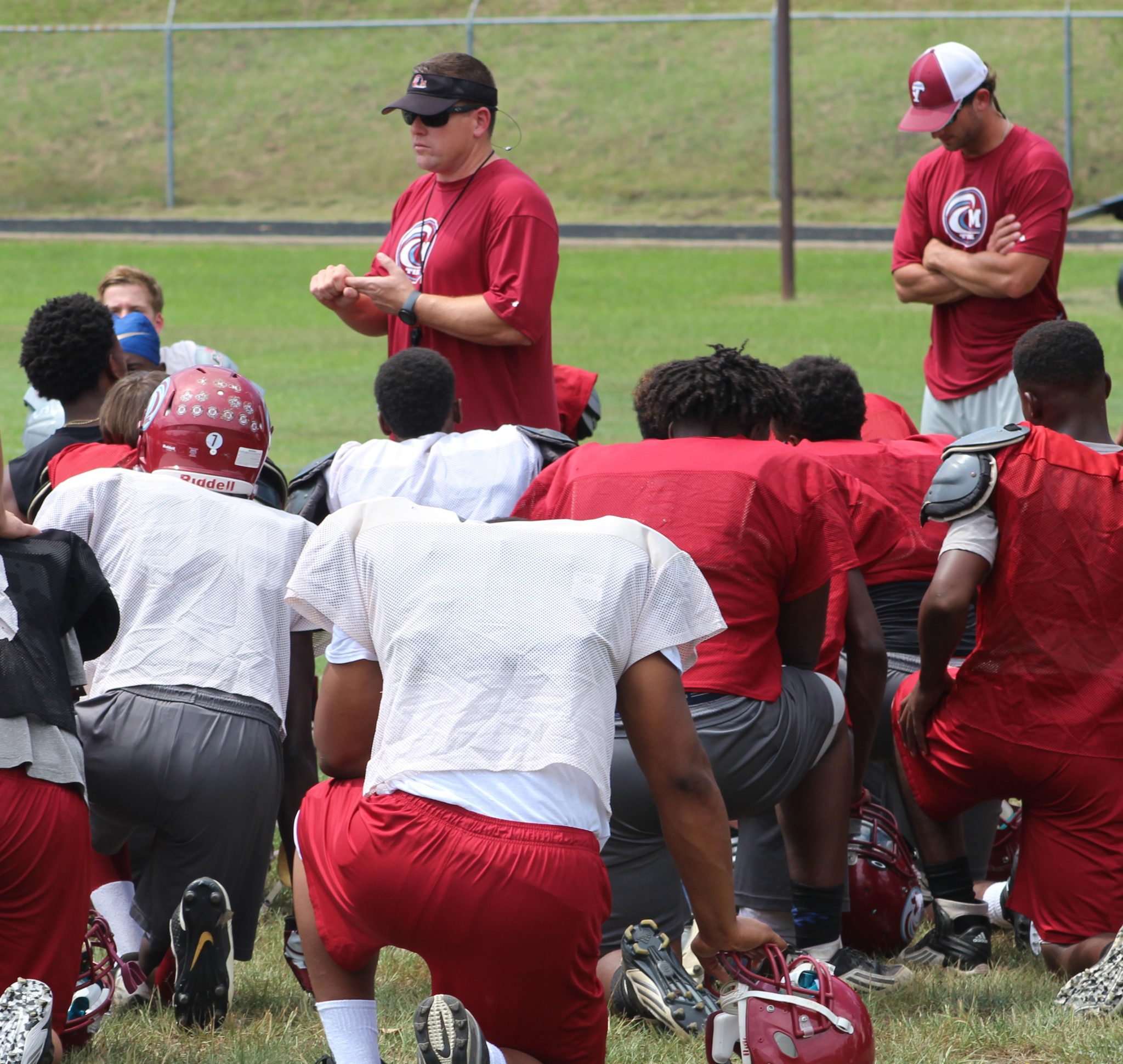 Spring practice can be one of two things for a football team.
A casual reintroduction to the sport, aimed at reacclimating players to things like heat and contact, or a proving ground, where athletes begin competing to catch the eye of coaches and earn a starting spot.
At Minden, it's the latter.
Crimson Tide head coach Spencer Heard enters his fifth year and fourth spring trying to identify the players who will fill key positions vacated by the 28-man senior class of 2017.
Heard said while it is exciting to be back on the field, the intensity has increased this spring