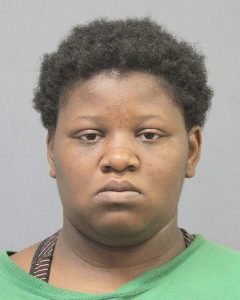 A woman accused of striking another with a crow bar in June is now in custody.
Minden Police arrested Akeilah Malone, 20, of the 400 block of Front Street, on a warrant for aggravated battery.
Police Chief Steve Cropper says the warrant stems from an incident in June where several females were fighting on Front Street.
"There was an altercation among several females in the parking lot, and at some point, another female picked up a crowbar striking the victim, then dropping the crowbar," he said. "At that point in time, Malone