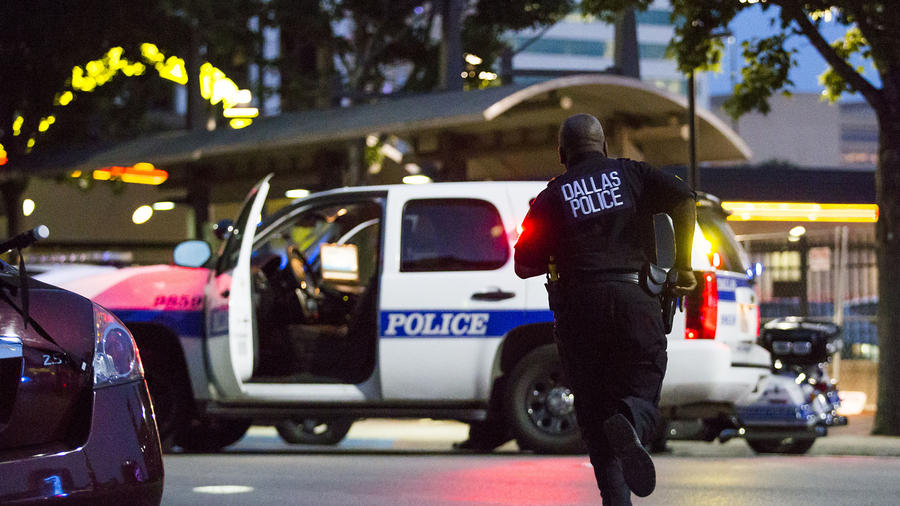 DALLAS — The Latest on protests in response to fatal police shootings.
11:05 p.m.
Dallas police say four officers have died after at least two snipers opened fire during protests downtown. Seven other officers were wounded.
Police Chief David O. Brown said police have a suspect cornered in a garage and are negotiating with that person. He says the snipers fired upon officers "ambush style."
Brown had said three officers were killed, and police issued a tweet later saying a fourth officer had died.
Brown says snipers shot from "elevated positions" during a protest over two recent fatal police shootings.
The gunfire broke out around 8:45