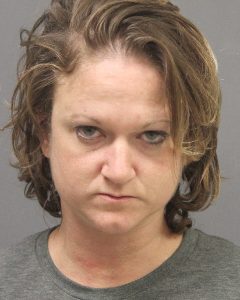 A Doyline woman picking her child up from school in a golf cart was arrested on a DWI charge.
Katherine Bell, 37, of the 300 block of Johnson Street, was booked on charges of second offence DWI and driving an off road vehicle on roadway.
Captain Robert Hayden Jr. with the Webster Parish Sheriff's office was dispatched to Doyline High School Wednesday after receiving complaints Bell was in line to pick her child up in a golf cart and appeared to be intoxicated.
The deputy made contact with Bell in the