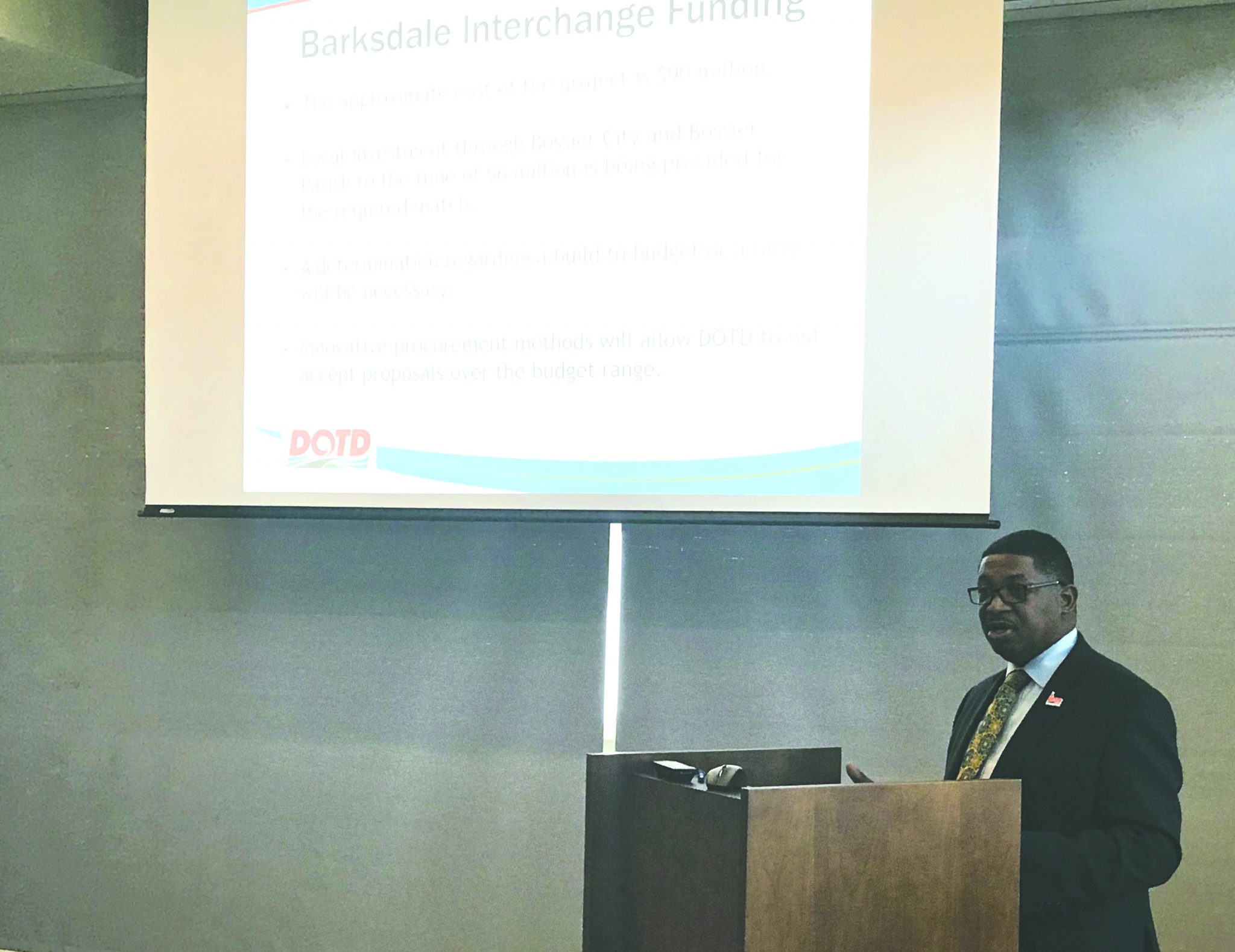 REGIONAL — The wait for a much speedier, easier entrance to Barksdale for airmen and their families is nearing an end.
Louisiana Department of Transportation and Development (DOTD) Secretary Dr. Shawn Wilson explained to officials during a special meeting at the Cyber Innovation Center last week how the process of funding and beginning the new interstate entrance to Barksdale Air Force Base will work.
DOTD has secured $600 million in Grant Anticipation Revenue Vehicle (GARVEE) Bonds to begin several long-awaited infrastructure projects, including improvements to the I-20/I-220 interchange and new access from I-20 directly into Barksdale.
"This is basically a type of bond