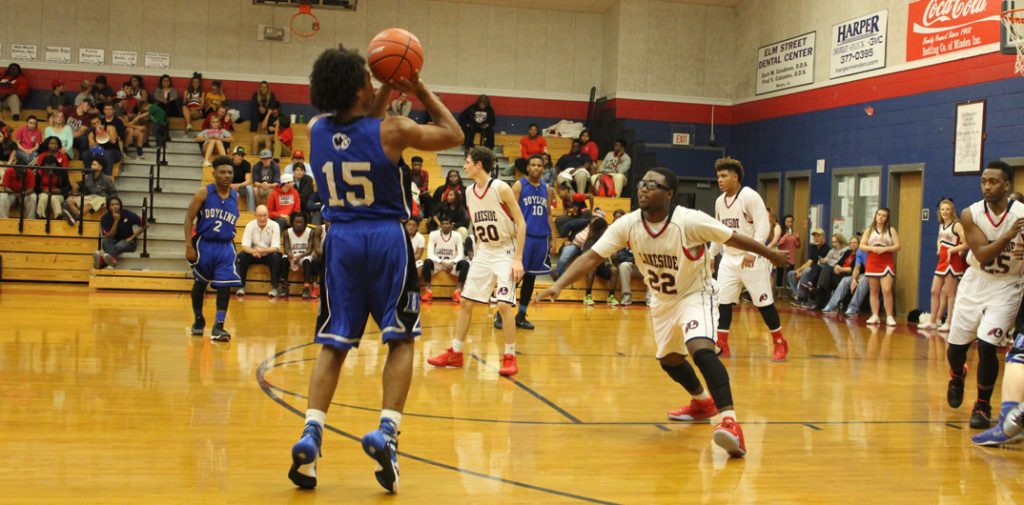 DOYLINE – The Doyline Panther's defeated Converse at home, 86-42.
The Panthers were in a tight contest early on, but turned up their defensive pressure and the result was a bevy of steals and buckets on the other end.
Jatavion Jackson led Doyline with 21 points, followed by Tyreck Wilson 19 and Desmond Jackson added 14 points.
Doyline Tournament
The Doyline Tournament begins tonight and runs through Saturday, Dec. 12. Here is a list of first round matchups.
Wednesday
Haynesville vs. Bossier (Girls) – 4:30 p.m.
Byrd vs. Haynesville (Boys) –