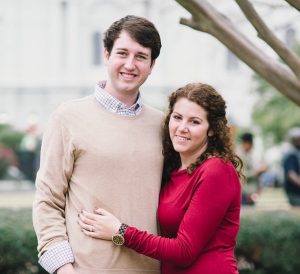 Melanie and Kevin East of Lufkin, Texas, are proud to announce the engagement of their daughter, Allison Camille East, to Austin Clay Vining of Vicksburg, Mississippi.
Allison is the granddaughter of Sarah and Larry East of Vicksburg, Mississippi. and Vicki and Prentice Long of Brandon, Mississippi.
Austin is the son of Holli and Tim Vining of Minden. He is the grandson of the late Tony White, Vicky White of Minden, Niki Cunningham of Princeton and Martha and Gary Vining of Haughton.
The couple met in 2012 at their alma mater, Louisiana Tech University in