One epic sale is going on this weekend in Doyline.
The Epic Hoarder Barn Sale will take place from 8 a.m. until 4 p.m. Saturday at the Loftin Barn located at 284 Loftin Road.
Coordinator Karla Loftin had her first sale in March and had 12 vendors sign up and more than 300 people in attendance.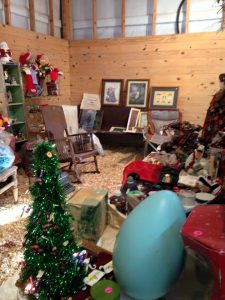 "I knew it was time to sell some of my treasures when my husband started recording the hoarders TV show," she said. "I knew if I wanted to keep junking, sooner or later I would have to let