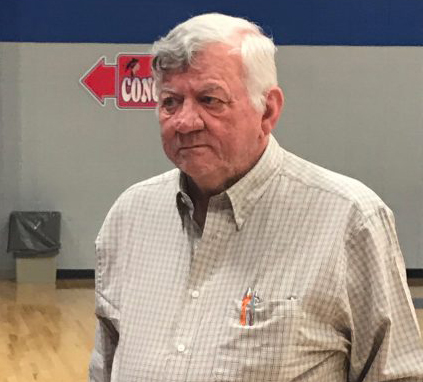 Coach accused of forging family member's checks
Glenbrook's head football coach Ronnie Powell is expected to coach the Apaches Friday night following his arrest earlier this week.
Powell, 73, of Plain Dealing, was booked on charges of exploitation of the infirmed and forgery by the Bossier City Police Department Tuesday. He has since bonded out.
BCPD spokesperson Mark Natale said the arrest follows an investigation by the Bossier Sheriff and Police Financial Crimes Task Force.
Powell is accused of forging multiple checks belonging to an elderly female relative. Natalie said Powell deposited the checks, which totaled more than $31,000, into his own bank account