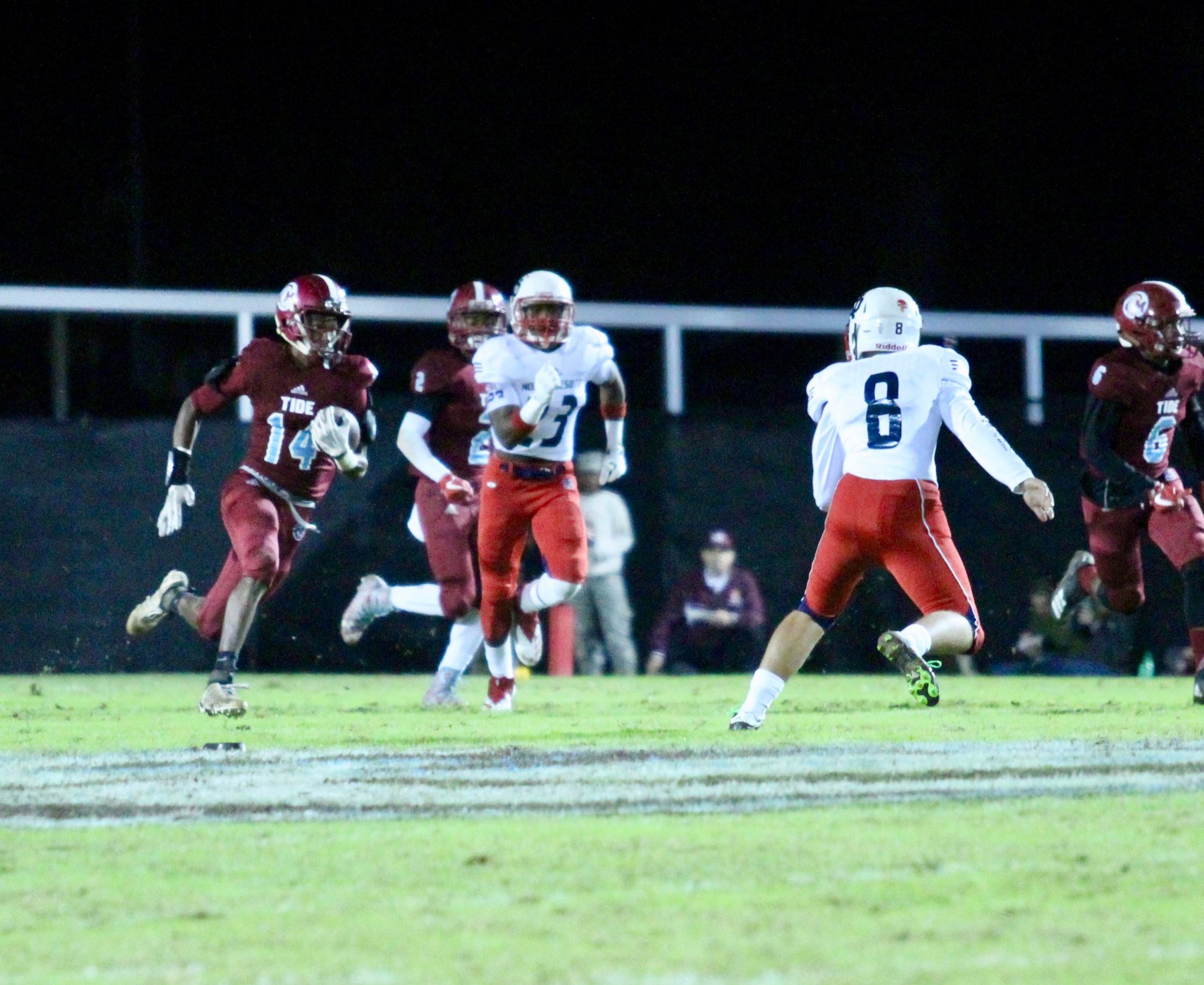 North DeSoto 35, Minden 28
Minden's game with North DeSoto was a microcosm of their season: the Tide came back from behind, overcame obstacles and rallied together around their defense and playmakers only to fall short in overtime.
Minden fell behind 28-14 in the second half after North DeSoto stud running back Rykendrick Simpson ran for a 35-yard touchdown to put the Griffins up 14.
The Tide stormed back. Quarterback Trent McLaughlin found Jacareon Lathan for a 17-yard touchdown pass that brought Minden back in the game.
Both teams traded field position before the Tide finally got the ball