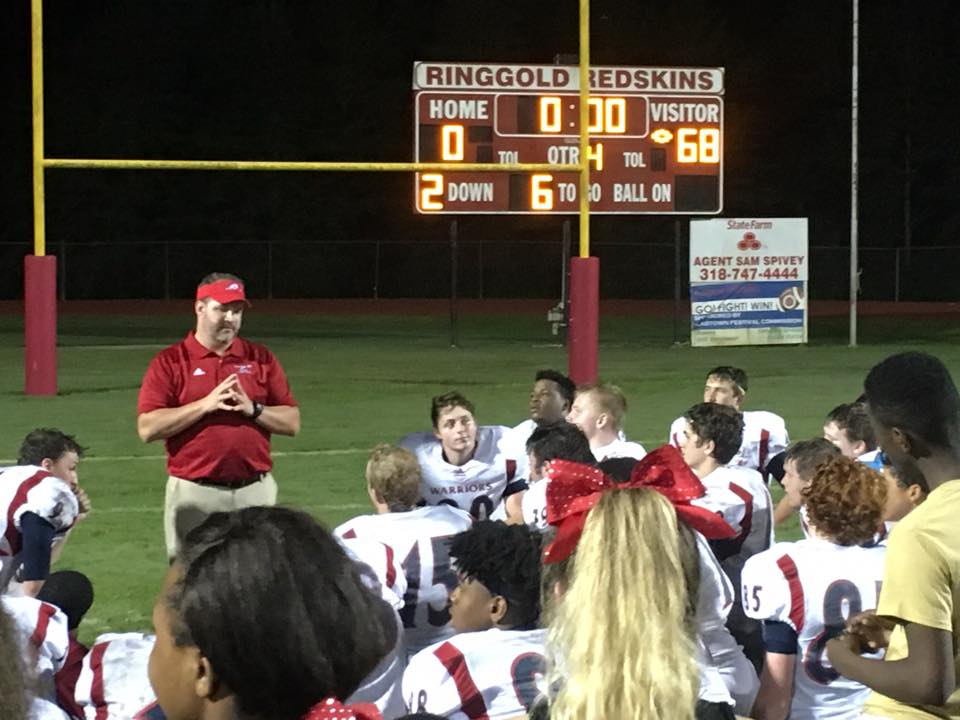 Bucs trounce Tide, 42-7
Minden took a pounding in their 2017 debut, as Haughton running back Lavonte Gipson and quarterback Cameron Townsend ran roughshod over an outmatched and exhausted Tide defense at Harold E. Harlan Stadium.
Minden quarterback Seth Tyler had a rough night, tossing three interceptions and fumbling early in the first quarter. Tyler did manage to score the Tide's only touchdown of the night, capping a methodical 8-yard drive with a 1-yard quarterback sneak that at the time cut Haughton's lead to 16-7.
The Bucs responded with a touchdown drive and then picked off Tyler setting up a 29-yard Gipson TD