Minden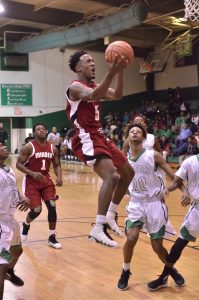 The Crimson Tide (13-8, 2-2) play at home Friday night against district rival Huntington. The Raiders (12-12, 2-2) beat Benton by 25 points in their last outing.
The Lady Tiders (17-8, 3-2) will have their hands full with the Huntington Lady Raiders as well. The Lady Raiders have lost consecutive close games to Benton and Fair Park.
The Lady Tiders begin at 6 p.m. with the Crimson Tide to follow.
Lakeside
The Lakeside Warriors and Lady Warriors will have the night off as they took on Calvary