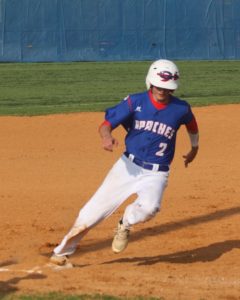 TALLULAH – The Glenbrook Apaches came back down from the high they had been riding so far in district play, losing a pair of tough ones to the Tallulah Academy Trojans Monday afternoon in Madison Parish.
The Apaches lost game one of the doublehead 9-8 after a string of errors cost them a three-run lead in the fifth inning.
The game went into extra innings where Tallulah pulled scored the winning run in the eighth for the win.
Glenbrook had four, costly errors in the contest, their first loss in district play.
Hayden Williams took the