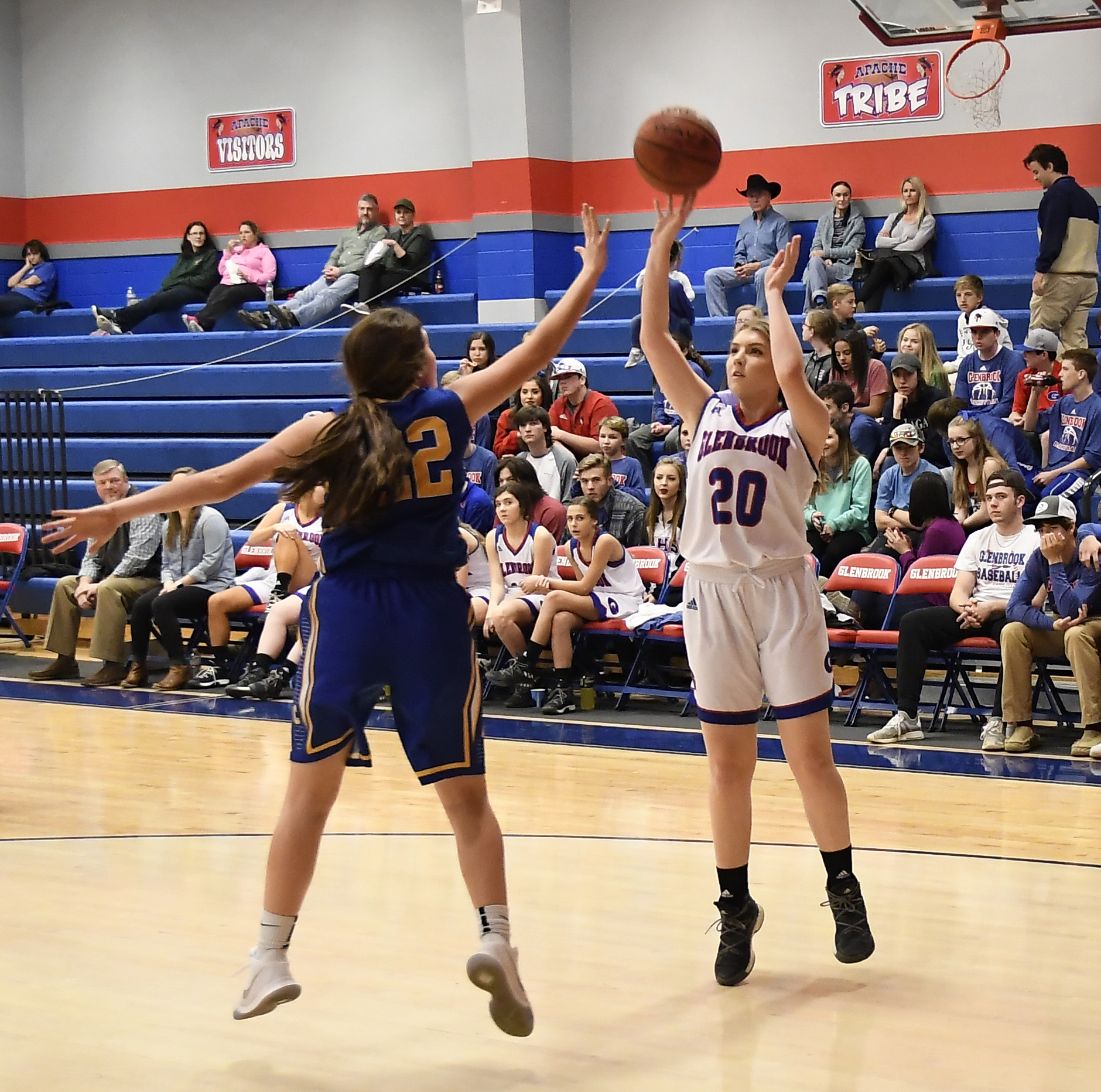 It was a senior night to remember Monday in Minden at Glenbrook School, despite only one result in favor of the home team.
In front of an electric student body and group of fans, the Glenbrook Lady Apaches blew past the Central School Lady Pioneers to wrap up a highly-successful regular season with a 53-17 victory.
Glenbrook sped out to an early lead, scoring 19 first-quarter points, followed by a 10-spot in the second quarter.
The Lady Apaches were balanced in their attack, with seven Lady Apaches scoring buckets, led by seniors