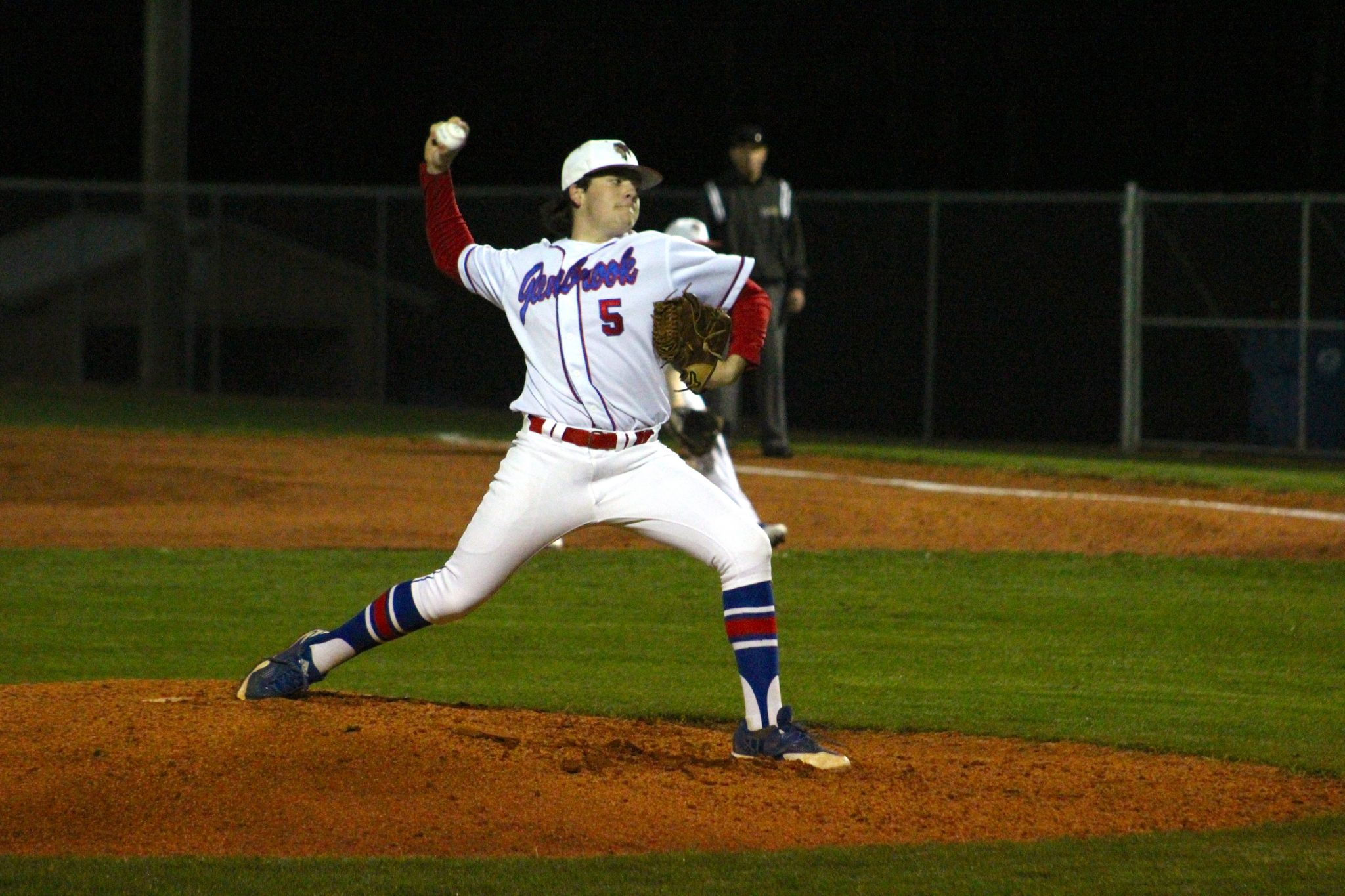 The Glenbrook Apaches fell to Taylor, Arkansas Tuesday at Apache Field 9-3.
The Apaches will be off until next Tuesday when they begin district play against the Prairie View Academy Spartans.
The game began oddly for the Apaches, with a top-half of the first inning that included a bizarre balk call against Glenbrook pitcher Nick Mourad.
The balk put runners at second and third, but Mourad would work out of the jam with a strikeout. Mourad (1-1) would finish with nine strikeouts on the night, but Taylor took advantage of their opportunities when balls were put in play.
Taylor put