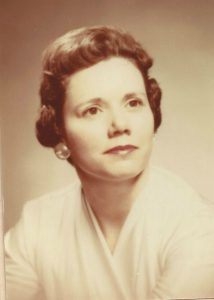 Gloria Christene Horn Hughes beloved mother, grandmother, and great-grandmother passed away at the age of 88 on Sept. 21, 2015 after a lengthy battle with Alzheimer's.
Chris was born in Montgomery to C. O. Horn Sr. and Thelma Gunter on April 18, 1927.
She was preceded in death by her parents, her brother, C. O. "Buck" Horn Jr. and sister Connie Miller.
Left with loving memories are her daughter, Theda Beene Lee; grandchildren, Jann Parker, Deana Dzurik and Ernie Parker; great-grandchildren, Andrew and Michael Dzurik; as well as her sisters, Doris