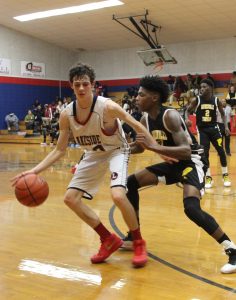 SIBLEY – The Lakeside Warriors were at home for their first game since the Minden Holiday Classic to take on the Haughton Buccaneers for the third time this season.
The previous two meetings made for compelling contests, with the third installment holding true to form as Lakeside pulled out a win in a thriller, 48-47.
The win gives Lakeside some momentum as they head into January, a month that has the Warriors visiting Minden High and beginning an extremely difficult district schedule.
That will come later. For now, Lakeside head