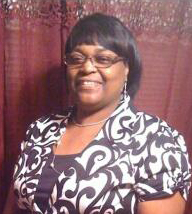 Celebration of life services for Hazel Marie Smith Tillman will be held at 11 a.m. Saturday, Oct. 1 at the Haughton Church of God in Christ with Superintendent Ted Scott officiating. Interment will follow at the Fellowship/Home Civic League Cemetery.
Hazel Marie Smith Tillman was born Jan. 23, 1952 to the late Lidge Smith and Easter Harper Smith.
She was united in holy matrimony to the late Harves Tillman and to this union four children were born.
Hazel Tillman departed this earthly life on Sept. 22, 2016 at the Willis Knighton