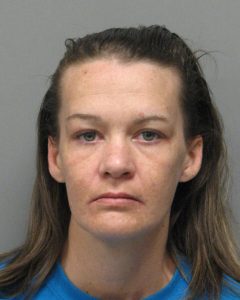 A Heflin woman was arrested by Minden police when they received a call regarding a collision.
Jenalea Hulion, 35, of the 100 block of Bumgardner in Heflin, was charged with DWI first offense and possession of Schedule IV CDS. She was cited for following too closely. Bond was set at $4,700.
Minden police chief Steve Cropper says his officers received a call where the caller advised they had followed a vehicle from Heflin and the vehicle struck a mailbox on the way into Minden.
"She got into Minden to South Talton