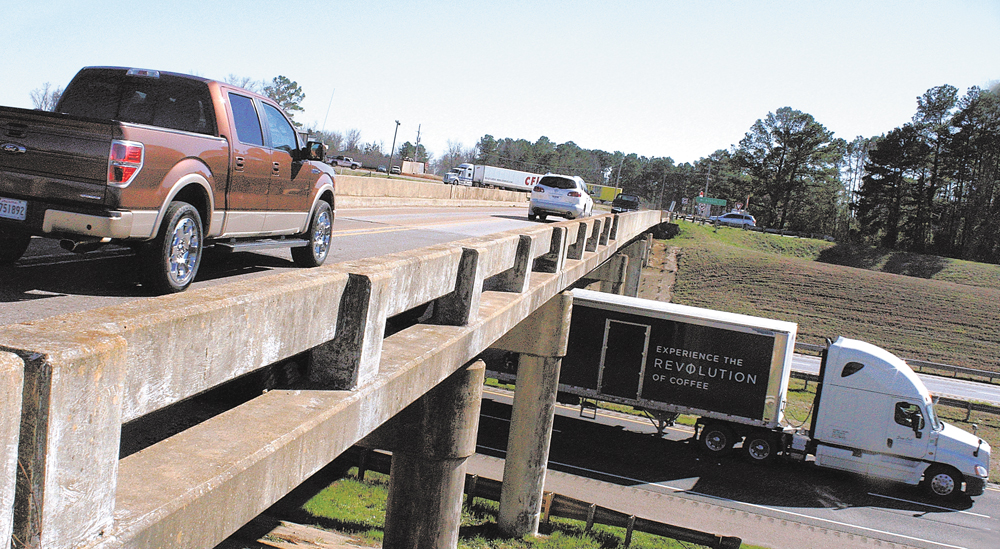 The Webster Parish Police Jury notified area lawmakers and state officials earlier this month about their concerns with the Interstate 20 overpass at Louisiana Highway 531.
At the November road committee meeting, jurors agreed the overpass was in need of repairs and may pose a hazard.
Juror Steve Lemmons notified the jury he recently attended a Louisiana Department of Transportation and Development meeting for the district.
"The 531 bridge poses a possible risk to motorists," he said. "In addition to being in poor condition, it is heavily trafficked by load bearing vehicles despite not being rated to support the weight."
Lemons said the throughfare