Things rolled on Thursday night at the Minden Holiday Classic, with the Minden Crimson Tide and Lakeside Warriors playing night games.
Here are the results from each team's game.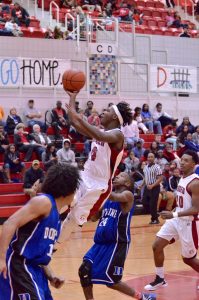 Minden Crimson Tide
Playing their first game of the tournament in the nightcap in The Palace, the Minden Crimson Tider came out a bit sloppy, or maybe a little over-excited. Whatever the case, the Tide only held an eight-point halftime lead over the Doyline Panthers.
In the second half, Minden boys head coach Alan Shaw must have set things straight,