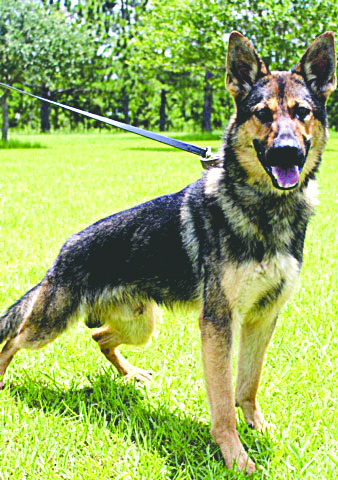 New MPD K-9 officer crowd-funded
The Minden Police Dept. would like to introduce Tigo, Minden's future K-9 officer.
Police Chief Steve Cropper said in a press release that Tigo was chosen just Monday.
"Two of Minden's Police Officers, Capt. Marvin Garrett, and Officer Shane Griffith traveled to the U.S. K-9 Unlimited, Inc. Abbeville, Louisiana. Their objective was to handpick the most suitable K-9 for the Minden Police Dept," Cropper said.
"After observing Tigo work, and examining Tigo's medical records and X-rays he was chosen to be Minden's next K-9 unit."
According to the release, Tigo is a two-year-old imported German Shepherd. He