Darlings
Kennon Krushers 9
Hunters Girls 1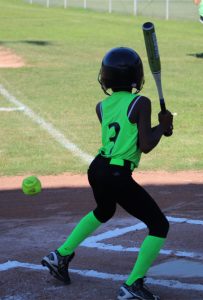 Leyla Slaughter tripled for the Krushers, followed by Brooklyn Davis and Leigha Gilbert with a double and single. Baleigh Haulcy doubled and Syniah Rabb, Kaylin Williams and Charlie Flournoy added base hits.
Mackenzie McCoy singled twice and Kendall Turner and Lindsay Ryan added base hits for Hunters.
Angels
Filly Express 6
Twisted Sisters 4
Kylie Ryan doubled to lead Filly, followed by Kaydree Kemp and Madison Blewer with base hits. Ryan also struck out eight batters from the circle.
Dakota Howard hit a home run for Twisted Sisters,