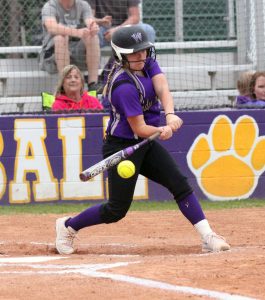 BENTON – The North Webster Lady Knights were rolling along just fine through two innings at Benton Tuesday.
The Lady Knights pushed one run across in the first. Then, Madeline Farley led off the second inning with a solo home run.
It looked like North Webster was in control, but Benton answered with a furious rally, scoring in every inning to finish the game while holding the Lady Knights to a single run in the seventh, to win 8-3.
The Lady Knights have now lost 3 of 4 and are struggling to string together the