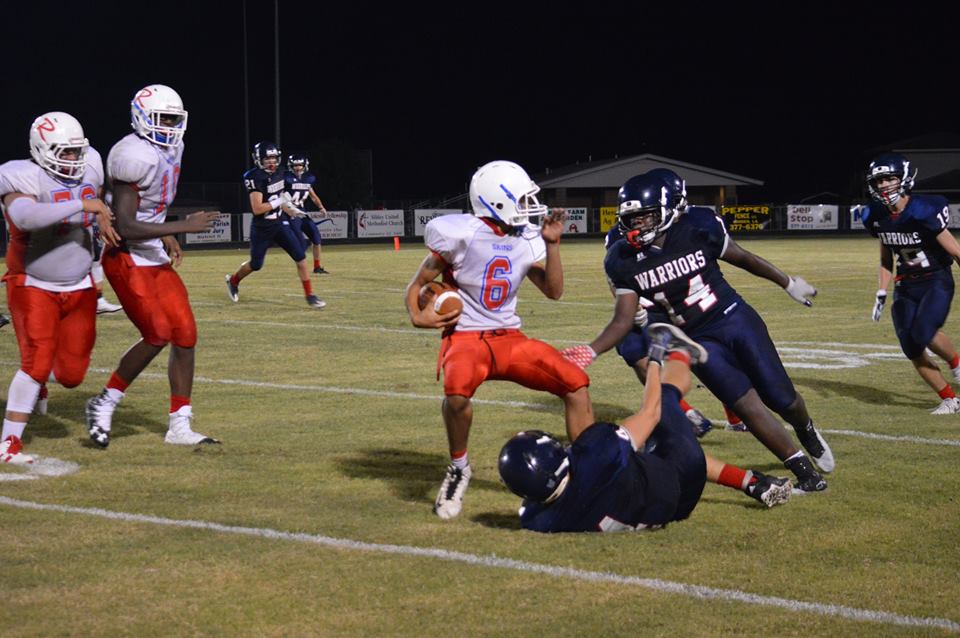 The Lakeside Warriors fought til' the finish Friday night in front of their home fans.
The Warriors put up 26 points and gave the Ringgold Redskins a run for their money, but couldn't complete a late comeback effort, falling 34-26.
While the team and coaches will ultimately be disappointed with a loss, there were several bright spots that give Lakeside fans cause for hope as the season and team progress.
"At times I thought we ran the ball well and our tackling was better," head coach Jason Martin said. "We still have a lot of mental mistakes to correct. We