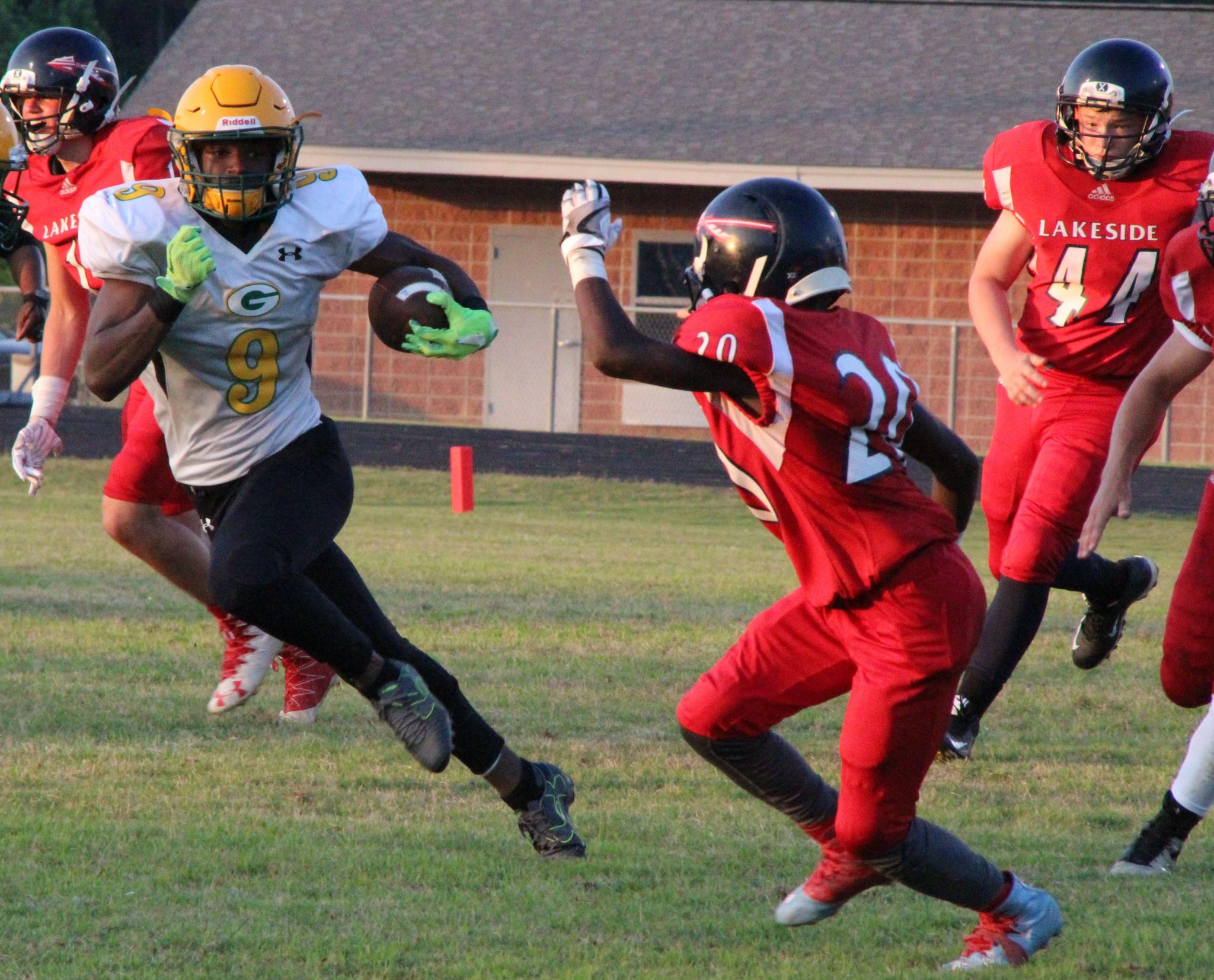 SIBLEY – The smells of fresh cut grass and burgers on the grill were in the air, exuberant fans were in attendance and a touchdowns were being scored in bunches.
For one night only, until next fall, football was back.
The Lakeside Warriors wrapped up their first spring practice under head coach Jason McClendon by hosting the Green Oaks Giants Friday at Warrior Stadium.
While score was not kept in the scrimmage, the theme of the night was explosive offense and a lack of defensive prowess.