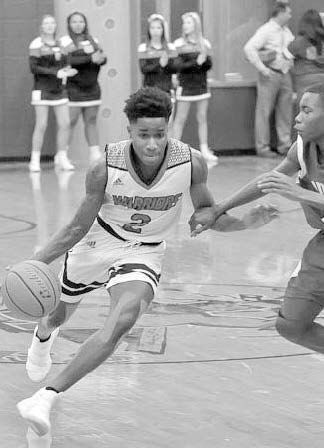 SIBLEY – A large crowd came out to witness the first competitive hoops of the season between the Lakeside Warriors and Minden Crimson Tide in the Lakeside Jamboree.
The enthusiasm in the bleachers spurred the action on the court. The JV boys got the night started, followed by the varsity girls and then the varsity boys.
In the varsity girls contest, veteran head coach of the Minden Lady Tiders Jacob Brown's team squared off against the Lakeside Lady Warriors who were being led by first-year head coach Rendi Dillard.
Both teams performed well, with Minden putting together a strong second half to claim