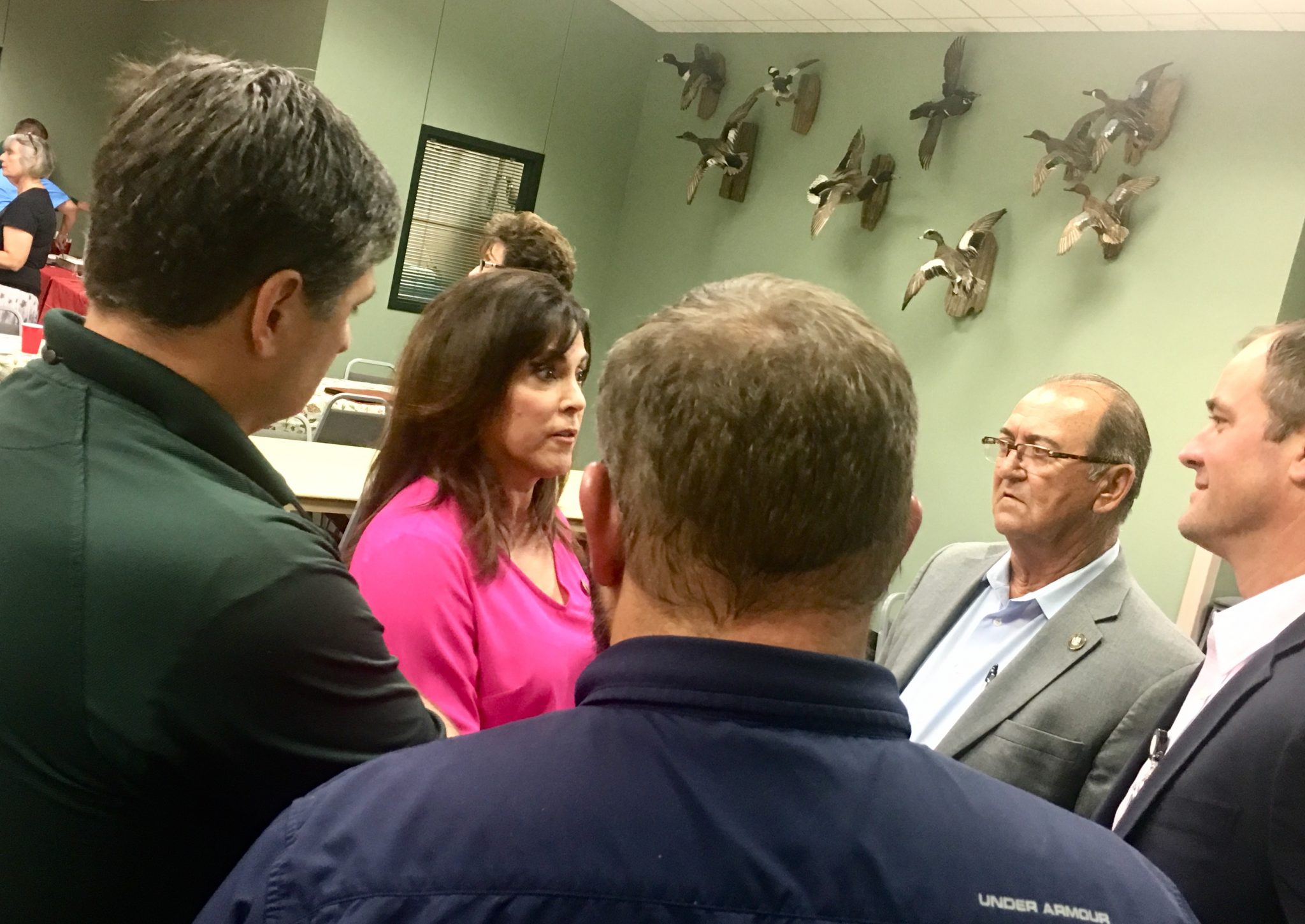 Special to the Minden Press-Herald
MINDEN — The Department of Wildlife and Fisheries is working hard for northwest Louisiana fishermen and hunters was the message the department delivered Wednesday to area legislative officials gathered at LDWF's Minden office.
LDWF Secretary Jack Montoucet said the agency is continuously battling the giant salvinia problem in Lake Bisteneau and other waterways, along with being mindful of dangerous Chronic Wasting Disease encroaching on the state from Texas, Arkansas and most recently in Mississippi. CWD is a deadly disease that can affect deer.
"I want everyone to know that wildlife and fisheries is committed to make to maintaining