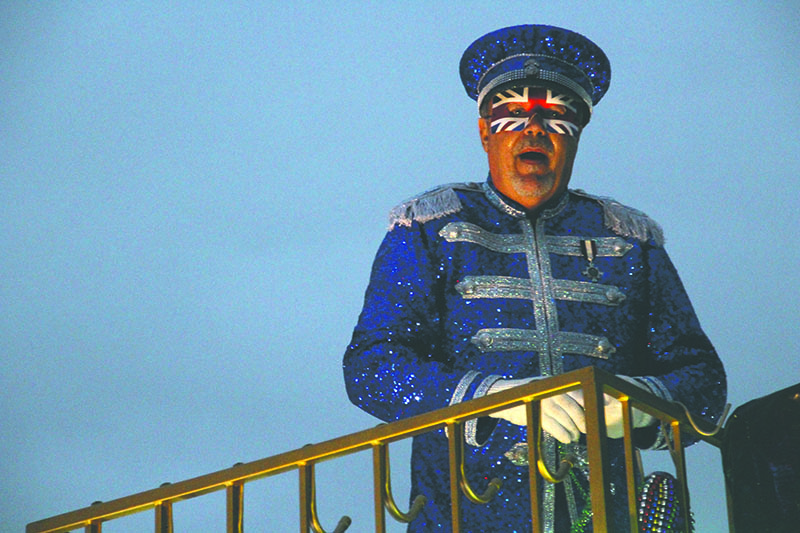 Drizzle doesn't hamper parade, revelry
The threat of rain could not stop the 21st annual Minden Mardi Gras/Fasching Parade from lighting up the night Saturday, nor did it discourage spectators from showing up in full force to take part in the festivities.
Put on by Minden Main Street, the parade featured over 60 groups, from Mardi Gras krewes to pageant queens to school marching bands. This was accompanied by a Karneval across from City Hall with several rides and attractions that ran Friday and Saturday night.
"Our new staging area at the fair grounds went very smoothly," said Terry Gardner, president of Minden