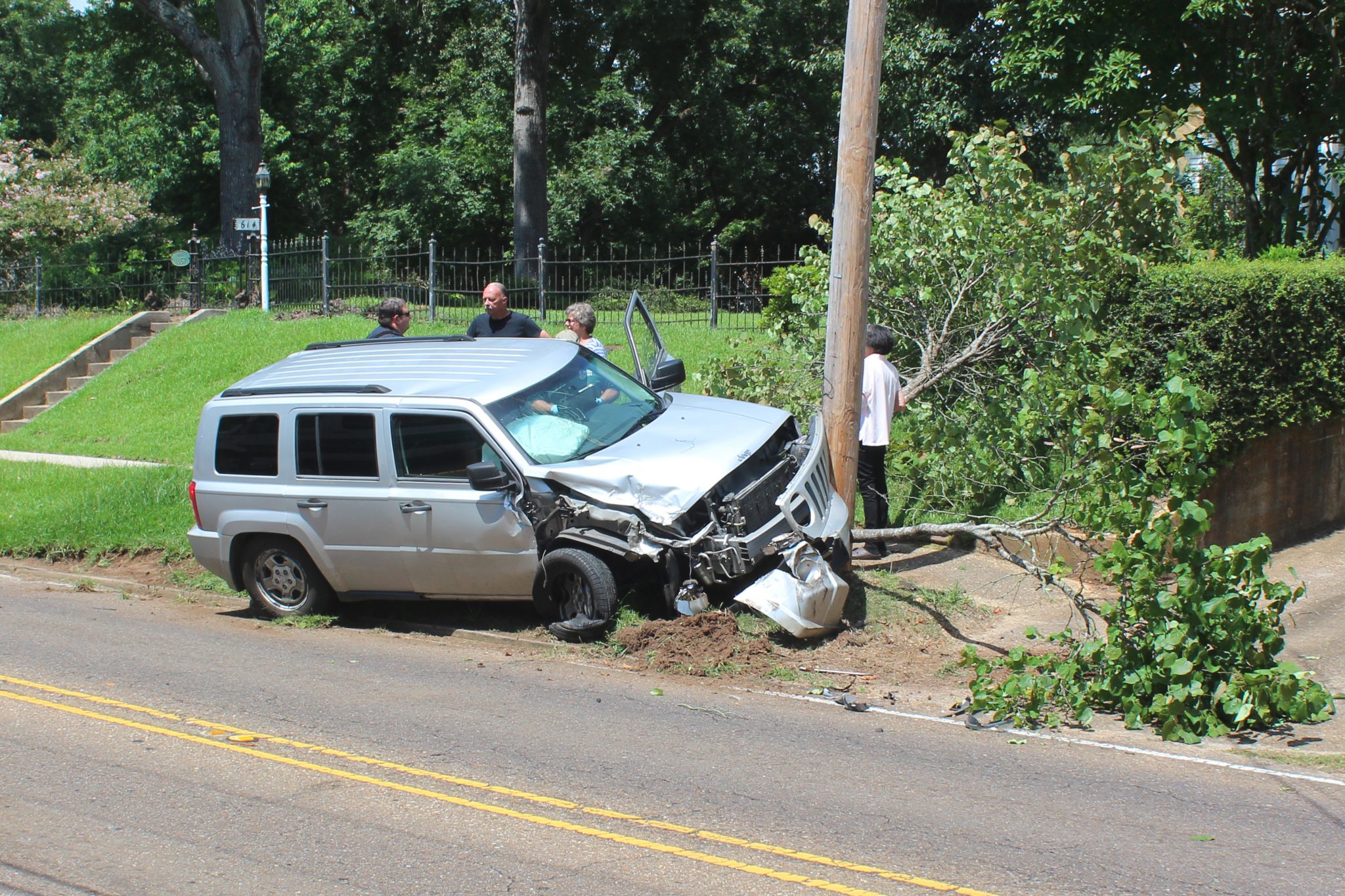 Two people were arrested Thursday following a two-vehicle crash.
The crash occurred just before 3 p.m. in the 500 block of Lewisville Road.
According to reports, Wesley Hicks, 24, was driving a silver Jeep Patriot at a high rate of speed south in the northbound lane.
K. Sims was traveling northbound on Lewisville Road when she attempted to swerve out of the way to avoid a head-on collision, she told the Press-Herald following the crash.
Hicks hit Sims' Chevrolet Tahoe causing damage to the rear passenger side and ripping the tire off before plowing over trees and hitting a utility pole head-on.
No