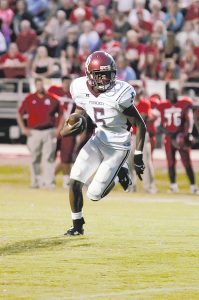 L'Jarius "JJ" Sneed enjoyed a highly successful 2014 season for the Minden Crimson Tide.
The senior-to-be was a force to be wreckoned with in the Tide's secondary last year, finishing the season with seven interceptions from his free safety spot, taking two of those back for touchdowns.
His big play ability was evident in the return game as well, as Minden fans will remember his 85-yard kick return touchdown to spark the Tide to an overtime win against Benton last season.
That's in the past, and now Sneed is focused on improving