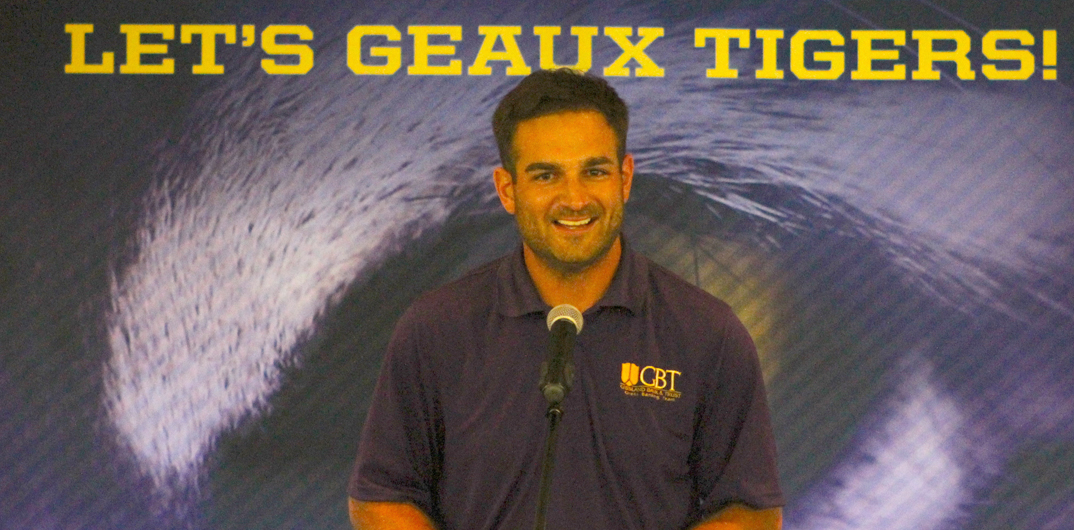 It was a great day to be a Tiger.
Jacob Hester reminisced on his days running over Southeastern Conference defenders, expressed his admiration for coach Les Miles and gave his thoughts on the 2016 Tigers Thursday night at Pine Hills Country Club as the guest speaker for the 2016 LSUAA Webster-Claiborne Alumni Banquet.
Hester spoke to the crowd of over 100 for roughly an hour, at one point turning things over to the crowd for questions.
Preceding Hester was the presentation of two, $1,000 per year scholarships to North Webster graduating senior Brianna Coleman and Glenbrook graduating senior Emily Addington. Event organizer Gary